UPSC Civil Service Exam 2021 final results declared, Shruti Sharma tops the exam.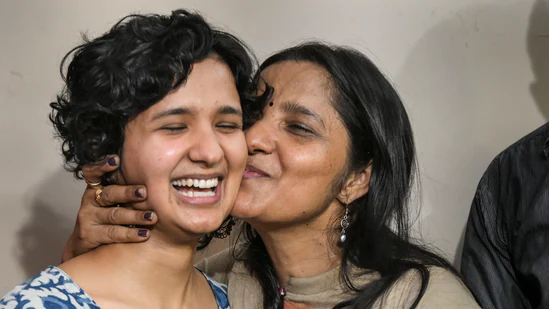 In the UPSC civil service 2021 result which was declared on Monday, Shruti Sharma is known to have secured the All Rank India (AIR1). Beaming by her success, Shruti said that she was quite confident about qualifying her exam but being a topper came to her as a surprise.
She stated that the exam is a test of diligence. Nonetheless, she did not expect to top the UPSC Civil Service Examination this year. She prepared for the Civil Service exam at Jamia Millia Islamia Residential Coaching Academy,
On being asked about what she would further do? Shruti answered that she would want to serve the country after she joins the Indian Administration Service.
Who is Shruti Sharma?
Shruti Sharma belongs from a town in Uttar Pradesh known as Bijnor. She pursued her education from New Delhi. Shruti Sharma graduated from St. Stephens College of Delhi University in History, and then Joined the Delhi Schools of Economics for her post-graduation in Sociology
Shruti Sharma mentioned that she was privileged enough to get an education from the top colleges in India. She wishes that once she joines the civil service, she wants to uplift the underprivileged and serve in her best capacity.
If you enjoyed reading this post, do spread it by emailing it to your close ones or sharing it on Twitter or Facebook.